Install the FTP Program on your computer
Step 1
Minimize all open windows so that you can see your desktop.
Double click the "Wsftp32.exe" file icon located on your desktop, that you just downloaded. This is a self-extracting installation file. When you double click on this file, it extract a few compressed files into your temporary folder and begin the installation process automatically.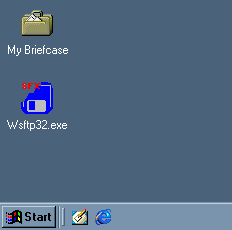 Step 2
Once the installation process begins, you will see the following Welcome screen. You can either continue or exit the setup program.
Click the Continue button.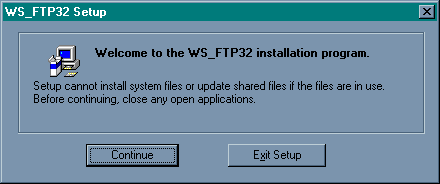 Step 3
After continuing, the installation process prompts you for the installation folder. This folder is specified as C:\WSFTP32 by default.
Click the OK button to install the program to C:\WSFTP32 by default.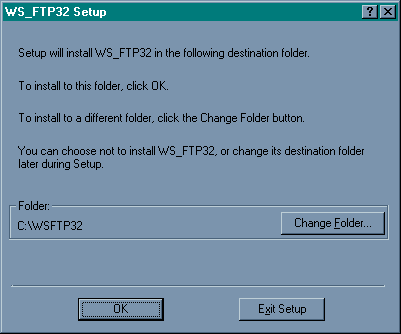 Step 4
You are now ready to begin the actual file installation process.
Click the Install button.
(the computer icon button to the left of the word Install)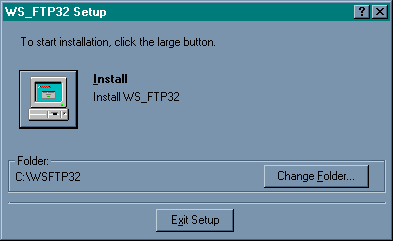 Step 5
The following message will appear once the installation process is complete.
Click the OK button to acknowledge that the process was completed successfully.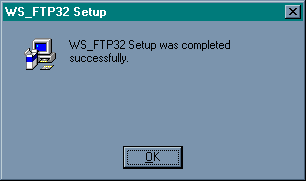 You have just completed installing WS_FTP32, an FTP Client Program, to your computer. You are now ready to launch the program.